Did you know the eLearning market revenue is estimated to be worth $187.87 billion by 2026? According to a report from Grand View Research, the market is expected to continue to grow in the coming years, as more companies and organizations invest in eLearning solutions to improve their training and development processes. There are a lot of opportunities for unlocking the potential profits of your e-Learning initiative and monetizing with Open edX.
Nowadays, the education industry is generating income by leveraging new technologies such as e-commerce capabilities to their courses and services. There are two main reasons institutions are monetizing their online platforms. The first reason is because their business model requires courses and services to be sold to generate revenue. The second reason is for those businesses that want to break even and provide quality education at the lowest cost possible, where their main objective is to give access to their content to the biggest audience at the lowest price possible to maintain their operations and their online platforms running.
In this article, we are going to discuss the different practices used by our Open edX clients to monetize their online presence, and also share some tips that can help you to take your initiative to the next profit level.
Some ways to start monetizing
Having a digital presence is already a must for any kind of business no matter the industry or type of service. This transition to digital businesses has created new opportunities for business owners to create new revenue sources. The Open edX technology has opened an infinity of possibilities for various industries giving them the ability to share their content to educate target populations, improve onboarding processes, and share information more dynamically and interactively, thus opening the possibility to profit from quality content.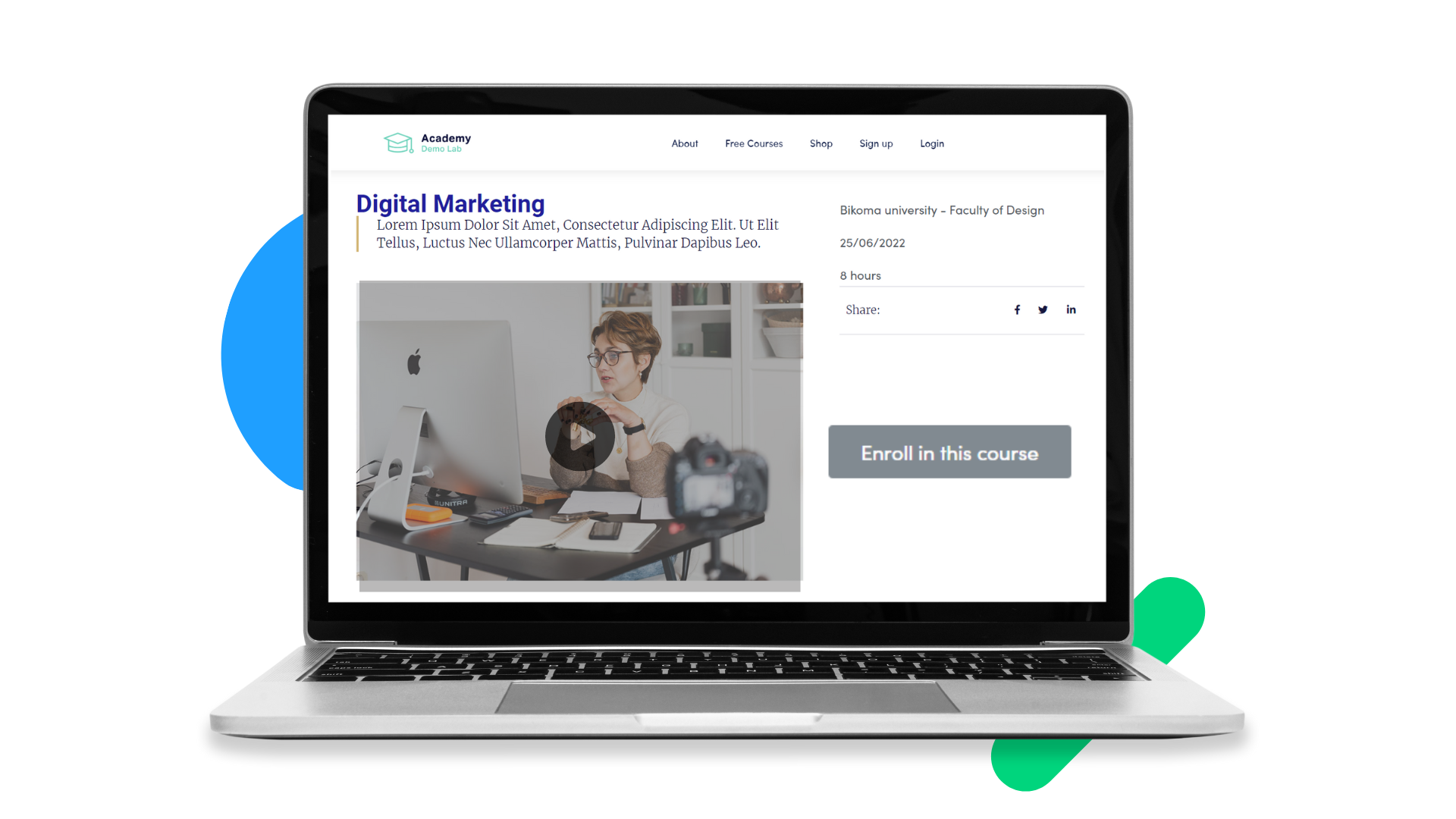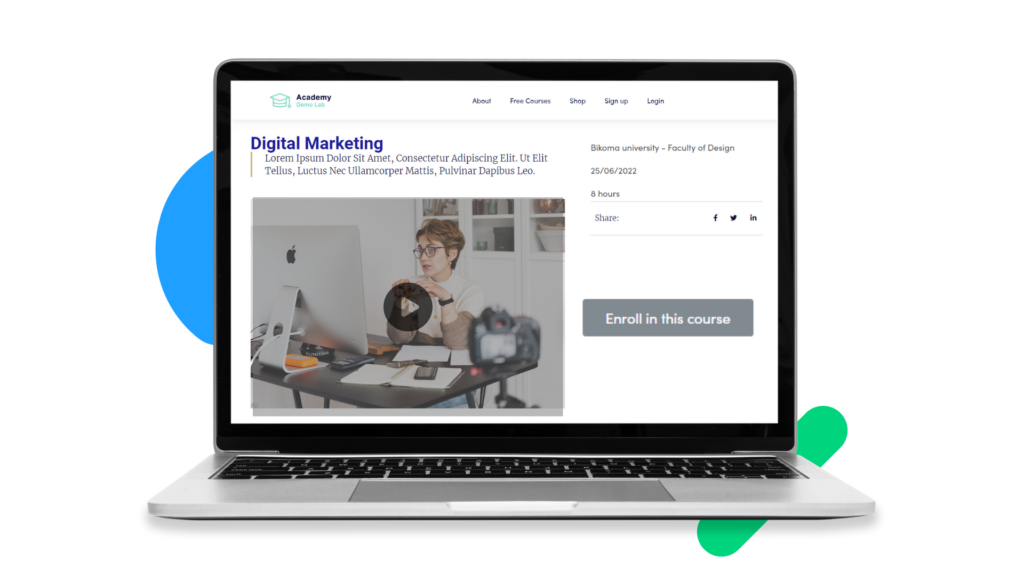 The most common way to monetize using Open edX technology is by charging an upfront price for access to a determined course. You can upload courses to your Open edX platform and then charge prospective students a fee for access to your content. Many institutions sell their courses individually, but there is also the option to study purchasing trends to determine what courses are bought together. With this information, businesses can create course bundles. Course bundles are an up-and-coming popular way of selling courses. It gives students a percentage discount compared to the cost of purchasing the courses individually and helps institutions increase their average ticket due to the perceived value of those bundles. Most of these paid courses give their students official certificates upon completion.
2. Free content, paid certificate
There is another methodology where the content of the courses is provided completely free. Here students get access to the totality of the course but not the certificate. When they complete it, they are given the option to receive the official certificate of the course by paying the total cost of the course. This is a great way to monetize a course and is not as popular as the first option. This option has great marketing capabilities since the course can be marketed as free material but in the end, it almost forces students to pay for the course since online certificates are the only way students can verify they have completed the course and prove that they have mastered the skills and knowledge taught in the course.
3. Sale of additional resources to students
Furthermore, another way to monetize e-learning courses is by selling additional material to their students. There might be a free course that due to its quality has such levels of retention that students find almost a need to purchase the additional content or information. The main factor that determines how successful a course monetizes is strictly influenced by the quality of the material. The higher the quality, the easier it is to sell it. Other additional content provided by many of our clients to monetize is access to premium content which is not required but highly recommended. A good way to market this is to show a snippet of what they will be purchasing if they decide to buy the premium content. This way students get a sneak peek of the valuable content.
Some courses might have difficult topics or may have very technical content. These types of courses open the possibility of providing additional coaching or mentoring. This is another way of monetizing your course. Providing additional environments where students can have their doubts resolved is a great way of making sure students engage and fully understand the content while generating extra sources of income to support your initiative. Once the students have all the material completely learned, the next environment that might be of interest would be a Lab or a hands-on practice. The best way to fully make sure a person understands something new is by taking it into practice. E-learning initiatives may provide these environments for their students to review their knowledge in the studied areas. Initiatives may provide good practice environments for students to take what they learned into practice and enhance their learning. Giving your students the option to access these different environments throughout their learning stages increases the monetizing capacity an initiative might have.
4. Sale of complementary products
Another popular option that has been out there for a while in the education industry is monetizing by selling complementary products.  A course might be provided with all the content and information necessary to understand a topic, but an initiative may launch additional products that help the learning process. These complementary products, even though they might not be required to understand a concept, should be encouraged and marketed showing a positive impact on the learner's experience. Some examples of additional material that adds a lot of value to a course are Books, podcasts, experimentation kits, merchandise, and many more. The limit is your creativity.
About corporate initiatives
There is a big misunderstanding about how Open edX technology can be used to monetize. Not only initiatives in the education industry can monetize with it. Private companies also have developed various ways of monetizing the use of this technology. Private companies provide free software training for their products. This is a great technique because providing free training for their technology creates new customers that will be loyal to their products and services. This approach encourages loyal adopters of their technology. 
Another interesting technique used by private companies is to sell their products or services customized to specific industries or corporate clients. Personalized material is something that adds a lot of value to a corporation. This way their educational material is related to their services and helps their inner staff understand how the information learned relates to their specific industry. Personalizing content is a great way of offering value to potential clients. 
Finally, using the Open edX technology for onboarding processes and internal training helps private companies save a lot of capital investment. Once a company builds a sustainable e-learning platform and has all its courses updated, it provides a lot of value for the company and helps save a lot of money. This last one is one of the most popular uses of Open edX technology in private instances.
Success and profitability
We have analyzed the most successful and profitable Open edX instances, and they all have some key elements in common. Branding, marketing, and social networks are all essential elements for a good e-learning initiative to have good outreach. A strong brand helps to establish credibility and trust with potential students, and effective marketing strategies can help to attract and retain a diverse student body. Leveraging social media platforms can also be a powerful way to reach a wide audience and engage with potential students. Having a defined niche and offering high-quality, unique content is also crucial for standing out in a crowded e-learning market. By prioritizing these elements, e-learning initiatives can effectively promote themselves and reach their desired audience.
The e-learning market is expected to continue to grow and is a great opportunity for businesses to monetize their online platforms and content. Open edX technology provides a variety of options for monetization, including charging upfront fees for access to courses, offering certificates for a fee, and selling additional materials or premium content. The key to successful monetization is to provide high-quality content and effectively market and sell it to the desired audience. By leveraging these strategies, businesses can effectively monetize their e-learning initiatives and unlock their potential profits.
Edunext is a highly respected partner of the Open edX community, with 10 years of experience in the field and offers a range of powerful features and integrations. One of the standout features of Edunext is its integration with WordPress, which allows users to easily create and manage their own E-learning platform within the familiar WordPress interface. Additionally, Edunext offers the multitenancy feature, which allows instances to develop different instances in different domains with the same subscription. We have also created a comprehensive tool called the Control Center that allows administrators to easily manage and oversee their entire Open edX platform. Edunext also has a wide range of integrations with different APIs and xblocks, which allows users to easily connect and utilize a variety of external tools and resources. All of these features make Edunext a top choice for anyone looking for a scalable and customizable  solution to monetize their initiative.
Follow us on Social Media