The Organization for Security and Cooperation in Europe (OSCE) is a forum dedicated to fostering dialogue and addressing security challenges among its member states. Committed to improving lives and promoting knowledge, the OSCE has embarked on educational initiatives to disseminate critical security information to the public and provide internal training for its staff members. However, the organization faced the challenge of delivering interactive and high-quality courses to ensure effective learning experiences.
The OSCE sought to overcome the hurdle of delivering comprehensive and engaging educational content. They required a platform that could support a wide range of interactive materials, enabling learners to acquire knowledge effectively. Customization and integration needs, including SCORM integration, custom look and feel, multi-language capabilities, and personalized certificates, added further complexity to the project.
To meet the OSCE's educational needs, edunext stepped in, offering the Open edX technology as a robust solution. Leveraging edunext's expertise, the OSCE successfully built and operated multiple sites using the scalable capacity of Open edX, incorporating all its functionalities. Customizations were implemented, addressing specific requirements and delivering a seamless learning experience.
The contribution of edunext has been instrumental in enabling the OSCE to promote educational initiatives that foster high-quality learning experiences, serving as a catalyst for the advancement of human rights and community development. By harnessing the power of online learning, the OSCE is empowering individuals and communities with the knowledge they need to thrive in an ever-changing world.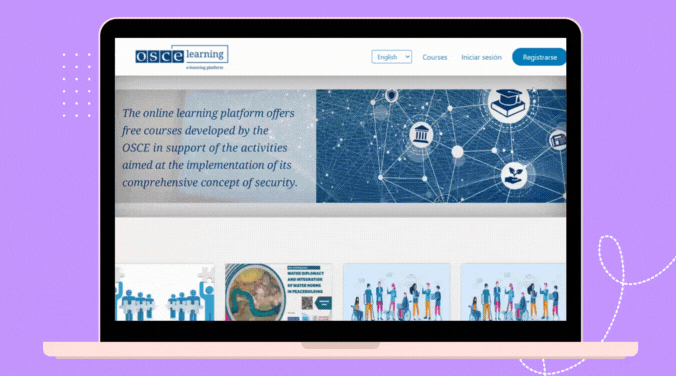 This success story exemplifies how online learning has become a strategic tool for sustainable community development and social awareness. At edunext, we remain committed to supporting educational projects worldwide, working tirelessly to enhance online learning experiences. Discover and explore the diverse range of courses offered by the OSCE at www.osce.org, and join us in shaping a brighter future through accessible education.
Follow us on Social Media