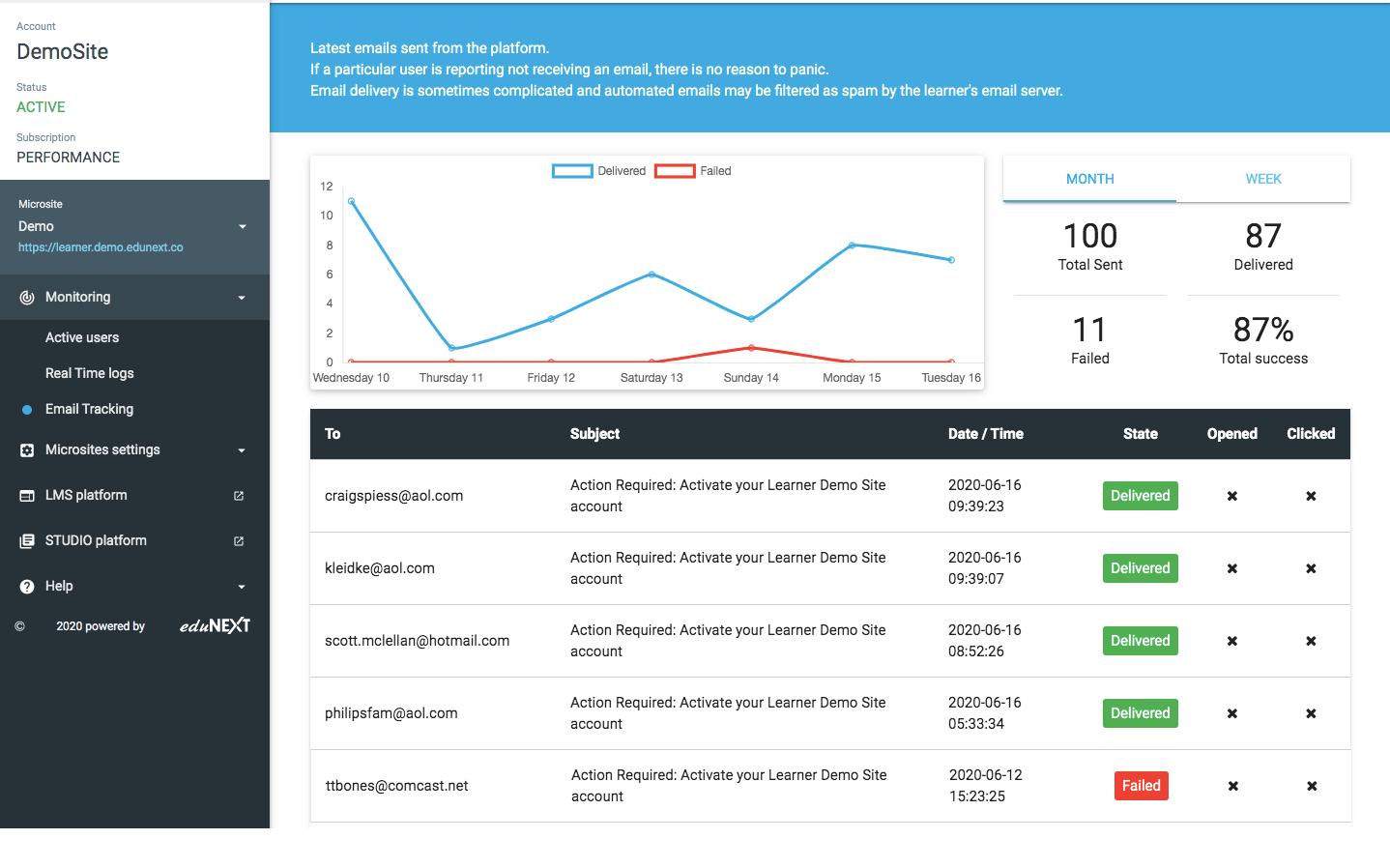 open edx email tracking
Email delivery can sometimes be a challenge, and failing to deliver your email messages may prevent you from providing a great experience to your learners. To make things simpler and provide more control over your site's communications, eduNEXT's manage platform implements and open edX email tracking capabilities, that let you monitor the delivery and visualization of all recent emails sent by the platform, to empower a better and simpler management.
By signing in the manage platform, you get access to an email dashboard where you can monitor all the emails sent by open edX on your behalf, from account activation emails, password reset requests, and more. For each sent email you can access confirmation on whether or not the email was delivered and opened, so you can figure out how to proceed in each case.
Sign up for one of our SaaS subscriptions to get started with your hosted Open edX microsite today and enjoy this and more exclusive features" by eduNEXT.